Bottom Line Advisory Services
BLC's customized solutions achieve change across the continuum of the technology lifecycle.
Sourcing and procurement strategy
Optimization, valuation and utilization insights - technology cost management
Options assessment and evaluation
Strategic technology planning
Based in Nashville, TN since 2009, BLC engagements represent a wide spectrum of industries and organizations including healthcare, education, logistics and retail. We provide the information, transparency and tools to empower our clients to maximize the return on their IT investments.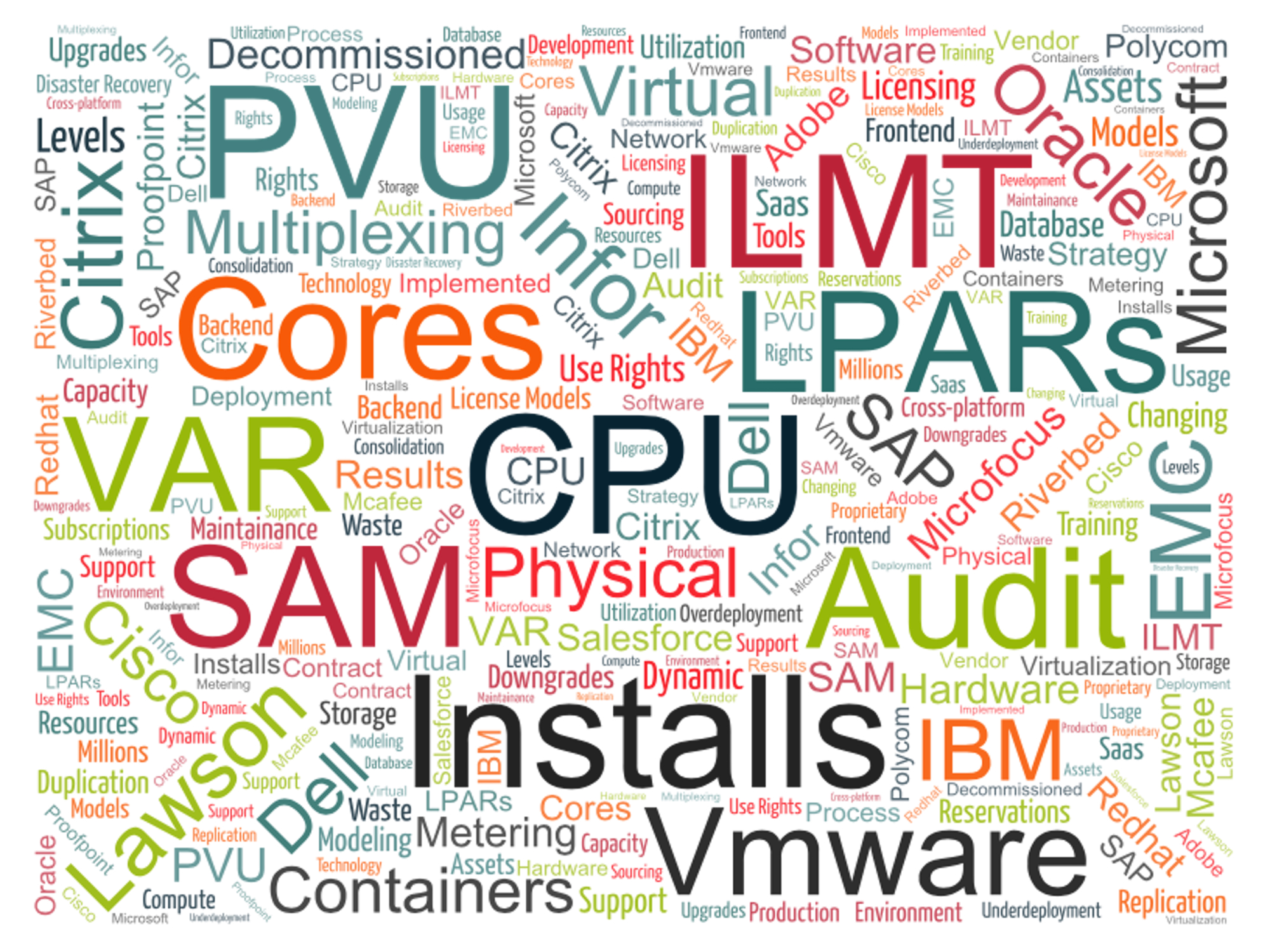 Sourcing and Procurement Strategy
Technology solutions can provide a competitive advantage and selecting the ideal provider is crucial. BLC's extensive experience in strategic sourcing brings in-depth knowledge along the entire process, from RFI/RFP through implementation.
RFI/RFP project plan and development
Vendor selection process
Current vendor SWOT assessment
Proposal rating and scorecard, with quantitative and qualitative measures
Options assessment and evaluation of business case alignment
Financial modeling for cloud strategy, considering legacy solutions currently in place
Vendor selection, implementation planning
Validation and verification of results to vendor proposal
Optimization, Valuation and Utilization - Identify opportunities to improve the return on IT investment
We take a data driven approach to analyze and document the current state:
Enterprise license position (ELP) considering agreements, entitlements by version and type, allocation details, unresolved licenses
Product utilization
Spend analysis
Upcoming true-ups
Contract and license reviews (license and maintenance agreements, terms and conditions, change orders, statements of work)
Vendor performance, service level agreement (SLA) reviews and assessment
The analytics developed during discovery yield an assessment with options and provide:
Transparency into financial commitments
Accurate understanding and insight into ownership, use rights and utilization
Qualification of risk inherent in the current environment
Valuation and leverage opportunities
An understanding of performance relative to industry key performance indicators (KPIs)
A detailed enterprise license position can be used internally to understand the deployment environment and communicate findings to the technical audience, so they can take actionable steps to manage and control expense
An optimization review delivers:
Detailed opportunities for strategic management of the IT environment, alternative options, an evaluation of agreement streamlining and consolidation potential, and greater control in the current and future states
Documentation that quantifies ROI, reduces exposure and provides assurance for governance
Guidelines for optimal application of owned license
A stronger position and better outcomes with vendor negotiation, projected growth plans for hardware and software needs that improve accuracy for forecasts and budgets
We remain engaged from action plan through implementation to help our clients achieve immediate, ongoing and sustainable results
Strategic Technology Planning
A well-developed strategic technology plan aligns IT strategy with organizational objectives and mission, provides an innovation framework and roadmap, and supports operating and capital financial planning. BLC works across a range of industries, institutions and organizations in multiple sectors and brings a broad perspective to strategic technology planning services, including:
Effective plans that build on strengths and core competencies while considering emerging technologies, best practices, alternative solutions and prioritized goals
Optimization plans for transformational improvements including cost reduction, alternative service levels or methods, licensing, facility or infrastructure needs, license/vendor consolidation, virtualization, redeployment
Integration with enterprise planning and innovation, periodic review schedule
Projected growth plans to identify planned expenditures and provide a full understanding of the cost of ownership, future investments, available resources and other anticipatory factors
Well developed strategic plans with evidentiary support provide assurance for governance and boards of directors/trust and management presentations that can be used to communicate and align goals
Strategic IT planning can also support Change in Control events (consolidations, mergers, acquisitions), including transition service agreements and opportunities for economies of scale
---
Technology Advisory Services - What you can expect:
Financial commitment transparency
Accurate understanding of ownership, use rights, utilization
Guidelines for optimal application of owned licenses
Clear picture of required purchases for future growth
Detailed opportunities for strategic management of environment
Quantification of risk inherent in the current environment
Confidence to make informed operational and strategic choices
Stronger position and better outcomes when negotiating with vendors
What-if scenarios for planning projects and purchases
---
The BLC Review and Report Process:
1.Collect, organize, review and verify vendor agreements, change orders, proposals and statements of work. Analyze terms and conditions (T&Cs).
This helps streamline your agreements and license related documentation ensuring that they are up to date and readily accessible. Software vendors change product use rights with version upgrades and its critical to know what rights you own by version, which ones are grandfathered and how they apply to your environment.
2.Review maintenance contracts and identify alternate support opportunities.
Periodic reviews and regular footprint analysis assure that you are buying maintenance based on actual need. This also is an opportunity to help you plan and accurately budget your refresh cycles, and to extend the life of your investment in equipment and software, maximizing ROI.
3.Review projected growth plans for hardware and software needs.
This will ensure that your licensing needs are addressed early on and that you have a full understanding of your total cost of ownership (TCO). Accurate planning identifies options in the go-forward strategy, each of which includes purchase costs, risks and mitigation costs. These options will consider availability of resources and budgets to achieve goals.
4.Perform usage analysis including identification of shelf-ware and over-deployment. Review hardware and software deployments; identify opportunities for consolidation, virtualization, and redeployment.
A periodic review helps keep budgets and projects updated on cost and technology. This is a critical function as technology is ever changing and it's important to keep up with what is the best fit for your enterprise. This exercise will involve the following:
Review current licensing models and evaluate based on vendor licensing options
Entitlement by version
Type of Entitlement ex. Enterprise, Standard, OEM, application specific
License allocation detail
Make unused licenses available to the enterprise for re-use
Stop paying maintenance on unused licenses
Provide periodic ELP and recommendations to help make informed decisions
5.Develop an Enterprise License Position (ELP) for your software publishers on a quarterly basis.
A detailed ELP worksheet can be used internally to both understand the deployment environment and to communicate the findings to the technical audience so that they can take actionable steps. The report will include the following:
Software Title and Product Family
Entitlement by version
Type of Entitlement ex. enterprise, standard, OEM, application specific
License allocation detail
Final license position
Recommendations and action steps to optimize
Unresolved licenses
6.Provide an optimization plan for improvements in the areas of cost, alternative service levels, and licensing.
A detailed and regular analysis arms you with all the relevant data and knowledge that is required to negotiate from a position of strength. Being better prepared than the vendor and knowing your strengths and weaknesses has its advantages.
7.Analyze key performance indicators (KPIs) and service level agreements (SLAs).
This exercise validates services delivered as defined in the contract or agreement.